There was something different about Jessie. She struggled to fit in at school, surrounded by a web of lies and deceit...until she met Ethan.

Based on a true story, the novel Sway is about a hearing impaired teenager named Jessie who tries her best to blend in at school. Every day proves to be a test of her resolve when she is constantly plagued by the ruthless pranks of her classmates who are determined to make her life miserable. When a handsome stranger arrives in the nick of time, Jessie wonders if he is too good to be true. Is Ethan's attention genuine, or will he betray her trust, too?
*Sway has topped the charts as a TOP 50 bestseller at Kobobooks.com! It's not just for teens, anyone can enjoy it. The first chapter is free!
Testimonials
"Sway is the empowering story of a young-adult who rises above her circumstances and does so with a charm and finesse that is both touching and inspiring. Jessie's encounter with a young man named Ethan is a significant component of this story as she finds true friendship with a sweet romantic element that makes Sway all the more appealing.
Jennifer Gibson's depiction of Jessie's story is insightful and moving." -
Literary Classics Book Reviews (5 stars!)
"After I started it, I was compelled to finish reading it... I finally finished it at 1:30 am. I enjoyed reading the book and hope you have a sequel to it." - C.S.
"Sway tells the story of Jessie, a teenager who needs to wear a hearing aid and who becomes the target of the school bullies. The reader gets to know Jessie and feels for her when her school mates play cruel tricks on her, and when her supposed friends let her down. It all seems to change when self defense becomes a part of their PE class. Ethan, the very attractive son of a dojo owner, convinces her to take up Karate classes. After worrying about the cost, she agrees to come for the first month. Karate does her confidence a lot of good, and Ethan seems to see more than just her hearing aids when he looks at her. But can it all just suddenly change for the better?
Sway by Jennifer Gibson is a book that I read within an evening and a morning. It reminded me of my own school time, and the descriptions of some of the subtle and less than subtle bullying was very realistic, which shows that Sway truly is based on a real story - nobody could make things like that up so believably. I think this is a story that would be great reading material for schools. If kids would just be able to read such a story, maybe they would change their own bullying behavior. The book is beautifully written, and you keep on hoping that Jessie will not give up and turn into a total misanthrope."
Reviewed by Kim Anisi for Readers Favorite (5 stars!)
"I love a story that can move me to tears and smiles, and make me remember vividly patches of my forgotten youth.
Sway
is a true YA story that makes me realize why this genre is making such a strong comeback.
SWAY
is a clean and sensitive story, no dragons around the corner no blood dripping monsters, a tale that reminds us of our potential for kindness and gentleness welling up inside us while clamoring to be free." -
Joss Landry, Author of Mirror Deep
"Read "Sway" and loved it. I cried for the good first half of it." - posted by a reader from Twitter
"I loved this book and this author. A must read great insight into the hearing impaired world. Great story thanks." -
Jim, Amazon review
"The story gives you a glimpse into a world that everyone should spend a little time in. Maybe then we could learn compassion."
-
Regan, reviewer
(
4.5 stars
)
"If you are looking for a story that will make you walk a mile in someone else's shoes, warm your heart, and give you a greater appreciation for what you have, you can't go wrong with
Sway
."
–
Taylor, Reviewer
(
4.5 stars
)
"I do have to tell you how very very much I enjoyed your book SWAY...I simply could not put it down once I had started it" -
Fran S
.
"Jennifer Gibson sensitively portrays what it is like to live with a hearing loss, while trying to navigate adolescence. The real focus is Jessie and her eventual triumph as she makes new friends, new confidence and a new calling, one where her hearing loss doesn't matter." -
Victoria Z. Burg - reviewer, InD'Tale Magazine
(4 stars)
"Sway
is a beautifully written story that has a moral lesson. I recommend the book to all. Teachers should use
Sway
to help students understand disabilities and bullying. Parents should read it with their children to help them understand as well. I see this book as a great teaching tool."
- Dawn, Reviewer, Open Book Society
(4 stars)


"
This girl has spunk and determination and in this, the first book in the series she comes into being the person she is destined to be. She faces the trials of her disability and rises above them. This is a story I would recommend to be read by all."
-
Wanda Hartzenberg, reviewer
(4 stars)
"I am in awe of Jennifer Gibson. Her writing is beautiful and heartbreaking. I thought I would have difficulty relating to Jessie but I didn't. Jessie is my own personal hero."
-
Brandy Dorsch, reviewer
(5 stars)
"The characters are sweet and endearing. From Jessie's creative kind nature to Ethan's amazing understanding and sensibility, you can't help but love them. They complement each other in ways you would only hope every human being could.
The story was touching, captivating, and heartwarming. I would recommend "Sway" for young adults and adults looking for a sweet read. There is mild kissing and hugging that will make your heart smile. Thank you Jennifer Gibson for the great read."
-
The Color of Ink, reviewer
(5 stars)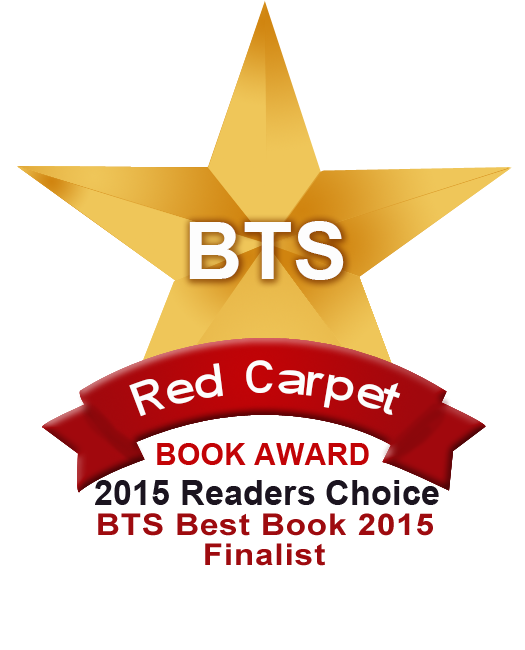 "Being a teenager is hard enough. To be hard of hearing on top of that is like being stuck in the middle of a never ending soap opera."

In Compass, the sequel to Sway, Jessie's life begins to change its course, sending her towards a new reality. When her world is ripped apart by an angry rival, the one person she trusted to stand by her side, simply walks away. With her composure shattered, Jessie questions everything she believed about herself, and as her life takes her on a new path, it becomes a perilous journey, full of surprising twists and turns.

*Includes BONUS SHORT STORY: Awake

Testimonials
"Compass is book two in Jennifer Gibson's heartening trilogy about Jessie, a young girl who is hearing impaired. Compass is solid as a stand-alone book, but is a wonderful read when followed by Sway, the first novel in her series which is based upon a true story.
Jessie is a very genuine and likable character struggling with some pretty powerful emotions, some of which she succumbs to, and some which she rises above. But all the while she carries herself with dignity and grace as she searches herself for the truths that will help her sort out who she can really trust.

Compass is delightful, insightful and a joy to read. - This book comes highly recommended and has earned the Literary Classics Seal of Approval." - Literary Classics Book Reviews (5 Stars!)

"After finishing Jennifer Gibson's book Sway, which is the first book about the life of Jessie, a hearing impaired and bullied teenager, I immediately started reading Compass, the second book in the series. In Compass, the story is mainly focused on Jessie and Karate, from which story lines about injuries, deceit, loss, trust, and hope develop. During a tournament, Jessie suffers from an injury to the head, then she is harassed by a trainer in the dojo while her boyfriend Ethan is away. Afterwards, when Ethan finds out her side of the story, he has to decide whether he believes her side or the side of his old friend - and the reader will be shocked. In the second half of the book, Jessie helps out during a summer camp for mentally disabled children. She has to find various ways to deal with the different problems the children have - and as she has her own problems, she sees the children in a different way than others would.
I still enjoyed reading the book very much because the second half very much felt like a well deserved break for Jessie, who had to go through so much negativity during the first one and a half books. Like Sway, Compass by Jennifer Gibson was well written, and the descriptions enable the reader to see the story unfolding right before his or her inner eye." Reviewed by Kim Anisi for Readers Favorite
"Life for Jessie is a juggling act, learning to be happy and whole in a world of persistent antagonists and obstacles impeding her path towards a "normal life." You will find yourself alongside the many unjust actions inflicted on Jessie while your heart glows as she finds true joy in life. The pages are lined with eloquent words that infuse life into the characters. Compass is a book that I would recommend to any teen. Its simplicity is easy to follow and it leaves you feeling better than when you first picked it up." - Savannah H., Stargazer Literary Prizes
"In Jennifer Gibson's book Compass, the author tells us a nice story about a young girl's trials ad tribulations. It delves into the world of someone who is hearing impaired and shows you how this affects all aspects of her life. Jessie grows as a person in this story. Overall, it is a good read and I would recommend this book. I think this would be especially useful for a 'Tween' who may have some learning or physical disadvantages of their own." - Reviewed by Leigh Warner for BTS Magazine (5 stars)

"I can relate to Jessie because I've had hearing issues all my life...so I was very excited when I read your books Sway and Compass. It shows readers that even with an impairment, she is still able to have a life outside of school with a job, a hobby, a boyfriend and she even teaches other kids at camp. I was easily able to jump into the story and get lost in it almost as if I was there in Jessie's place and it was great to be able to read about Jessie's life dealing with a hearing loss and how she handles it. This is one of those stories you cannot put down and you never want them to end." – T. Nichol

"Compass by Jennifer Gibson is a very good book. Each new situation challenges her own disability and tests her resolve. They also help her to discover her own inner strength and beauty." – Taylor, reviewer (4.8 stars!)


"I loved your book so much that I found it difficult to put down..." Fran S.
"I found myself glued to my kindle, as I read page after page of this truly amazing account of her life. The story is inspirational and would be very eye-opening for any teenager...for that matter, any adult!" - Marlena Hand

"Gibson's books open a window into the world of the disabled that is blunt, honest, and touching." – Regan, reviewer (4.6 stars)

"Compass is the second book in the series by Jennifer Gibson. I first want to express how much I respect Gibson for taking on such difficult issues. I think parents should read this series with their children. We all need to be more aware. That will happen only if we begin a dialogue about it. Compass is also a good teaching tool for teachers. I cannot express how much this series made me more aware." - Dawn, Reviewer, Open Book Society (4 stars)
"I was impressed with the book and I think the underlying messages that it sends to the reader are positive ones, about hope and belief and about never giving up even when the situation looks bleak, and she had her fair share of bad days and good days, and she had a good heart. That was what made her endearing. I enjoyed that when she was at her most down, something always happened, that pointed her in the right direction or lifted her up." - Gibby

"Gibson has a knack for helping the reader really feel how it must be to be hearing impaired. The sounds that are taken for granted in every day life are not only explained, painted and expanded upon. The author is uniquely adept at creating a sympathetic character that has depth to her personality, then showing that character's growth and tenacity to live life to the fullest." - Rose Mary Espinoza - reviewer, InD'Tale Magazine (4 out of 5 stars)
"My favorite of the trilogy. In this book our main protagonist is really coming into her own. This book had a bit more angst to it as our heroine is growing up and feeling insecure not only due to her disability but also due to her being a normal teenager with a love affair of a near perfect boy." - Wanda Hartzenberg, reviewer (5 stars)
"I really think that everyone needs to read these books. It was amazing to see how Jessie's life was growing and changing. This is a book that keeps you enthralled." - Brandy Dorsch, reviewer (4stars)
""Compass" continues right along with the story of Jessie and her life as a hard of hearing teenager. I love the way she interacts and helps everyone that needs and will accept it. The way she can get to the heart of a person to help them is a great way to show how she can shine.

This story has a little bit of everyday life with a dash of martial arts and summer camp. You will enjoy the adoring characters and the challenges that they face. It makes you think about the unkind ways people can be treated and why. But most of all, it's about overcoming and moving forward." - The Color of Ink, reviewer (5 stars)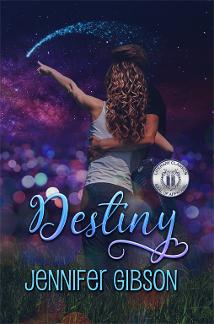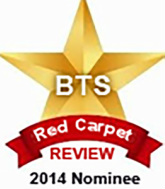 Jessie's journey began in Sway and Compass. As we continue to follow her in Destiny, she stumbles across a revelation that could change everything and finds herself standing on the precipice of life.

Jessie is determined not to let her hearing loss hold her back. She aims her sights even higher as she ventures in a new direction. With a Black Belt on the horizon, and so close to achieving it, she is unaware of the danger closing in on her. Will she be strong enough to hold on or will she succumb to the darkness that surrounds her?

*Includes BONUS SHORT STORY
Happy Holidays...or is it?

Testimonials

"
Destiny is book #3 in a series about Jessie, a high school student who is hearing impaired. Jessie wants to fit in, she wants to be treated like the other students in her school. But the truth is, she needs to struggle harder than her classmates in order to succeed at most things. It's not an easy road for Jessie. But through it all, as she matures, she gains confidence and becomes a stronger person as she works beyond her disability to achieve her goals.

Author Jennifer Gibson continues to engage and inspire readers as they follow the life of Jessie, a young girl who has learned compassion for others through her own personal struggles. Destiny is a book that will appeal to readers young and old.

Destiny comes highly recommended and has earned the Literary Classics Seal of Approval." -
Literary Classics Book Reviews (5 Stars!)

"
Jessie McIntyre, the main character in Destiny, is a beautiful teenage girl, martial arts instructor, talented artist and hospital volunteer. She has two cats, Serena and Parker, who bring her gifts and furry kisses and supportive parents who only want the best for their daughter. She also has a hot, intelligent, sensitive boyfriend, Ethan. So her life should be perfect, but it isn't. Every day the kids at school mercilessly tease her. They think she is dumb and use obscene gestures to torment her. But she isn't; she's hearing impaired. How will she survive being fired from her first job, keeping up her grades, dealing with Lisa and Sensei Jonas - two rivals - and other life challenges? Jessie learns that the answer is not dependent on circumstances or the opinions of others. Inspiration came at an unexpected hour from an unlikely source.
Jennifer Gibson's ability to create artistic, mystical book covers is evident with the cover on Destiny, the third book in the award-winning trilogy featuring Jessie McIntyre. Previous books included Sway and Compass. As a noted photographer and illustrator, Gibson's penchant for writing coming of age stories and young adult fiction is captured through the use of diverse characters, an interesting plot and duality of reality with the supernatural. This story is based on real life and its authenticity allows it to address real-life issues. The sexual electricity between her and Ethan was well written and an important aspect of people dealing with disabilities. Destiny is a must-read for all young adults."

- Reviewed By Danita Dyess for Readers' Favorite
(5 stars!)

"The story focuses on real life issues and I applaud the author tremendously for tackling issues such as bullying and how a teenager can persevere instead of giving up. Jessie deals with being deaf and the novel lets the reader travel along her journey.
Destiny reminded me of what a struggle it is for teenagers and then to throw in a curve ball and have the main character be deaf...it was very real for me and enticed me to genuinely applaud and cheer for Jessie, wanting desperately for Jessie to not let her hearing loss stand in the way of her dreams. Destiny was an inspiring read that kept me engaged all the way through. I felt invested in Jessie's future and was left satisfied by the author's conclusion to this series." - Reviewed by Sasha Hibbs for BTS Magazine.

"
Jessie's determination to succeed is inspiring and a lot of people could learn a lot from this book. The author has wrote about a real life issue that affects many people but she hasn't wrote it so we feel sorry for Jessie, its more to show us that if we put our mind to it, we can achieve anything. I loved this book and I really felt like I was with Jessie and experiencing her journey with her. I loved Ethan and how he supported Jessie, nothing seemed to get to him though which kind of made me wonder whether he had a hidden agenda. Overall a wonderful read that's jam packed with emotion but very sweet too."
-
Kirsty Turner, reviewer

"Destiny by Jennifer Gibson is heart-breakingly touching.
In
Destiny
, we follow Jessie not only through her trials in high school, but also as she moves into the adult world of jobs, stalkers, and life-changing decisions. I thought
Destiny
, like
Sway
and
Compass
, to be a thought-provoking glimpse into a world all of us need to understand." -
Taylor, Reviewer (4.6 Stars)
"Well, needless to say, Jennifer Gibson has done it again in the sequel to
Sway
and
Compass
. Jessie is older now and facing the prospect of looking for work. It is a daunting challenge, complicated by her disability, of course, but even further complicated by the petty cruelty of those she must deal with on a daily basis. I found this book to be even more heart-wrenching and enlightening than the first two.
Destiny
is not a book to be taken lightly. I believe every adult and young adult should read it." -
Regan, reviewer (4.7 Stars)
"A heart-warming story, told with compassion, honesty, and an authentic ring of truth. This one's a keeper."
–
Gibby, beta reader

"
Fantastic read Jennifer. WOW. What a story!
I loved it.
" - Marilyn B.

"Destiny
by Jenn Gibson was a very entertaining story.
I rooted for Jessie the whole way through. She endured and survived when it would've been so easy for her to drift away into the darkness."
-
Melissa Groeling, Author of Traffic Jam
"
Destiny
is another great continuation story with Jessie. I have come to worry about her and how her life is progressing. Jessie is a wonderful character to enjoy. She is many things but especially courageous. It is a joy to be on a journey with her. Again, this is a great series to teach about disabilities and bullying. I think the book especially appeals to young adults.
Destiny
is a perfect book for a book club."

- Dawn, Reviewer, Open Book Society
(4 stars)

"Destiny by Jennifer Gibson is a very inspiring and important book in my view. In a time where we believe that everything is politically correct we underestimate the harsh reality for some of those who are different. The books seems aimed at young adults but has something to offer for everyone."
- Christoph Fischer, Author of Sebastian

"The author does a great job at portraying Jessie's inner conflict. Gibson's message is loud--her advice to troubled and bullied teens it to find their inner light and let it shine. "
- A. A. Cross, Author of Heartbreak Hotel
"Jessie is a flawed but loveable character who, despite the lack of acceptance and understanding of most of the other people she must interact with, she strives to move forward. This is a poignant book that will entertain you and keep you turning the pages to the very end."
-
Carole Avila, Author of Eve's Amulet
"I thought
Destiny
had a wonderfully unique point of view. You do not often find heroines facing issues with hearing and having to find a balance between normal and what is perceived as not normal. Beautifully written." -
Emily Heisler, reviewer, Musings From An Addicted Reader (4 out of 5 stars)

"
The last in the trilogy our heroine is now really growing up, working as a candy striper she learns that her future is not set in stone and that the world outside of her high school is larger than she ever imagined. A very nice coming of age story which I feel all people should read if only to express their own understanding of a disability very little of us non-affected have any understanding off."
-
Wanda Hartzenberg, reviewer
(4 stars)
"The story continues just how it started. It progresses, however it still holds that touching, captivating, and heartwarming feel from start to finish. "Destiny" may be the third in the series, but it definitely is not least.
One of the things I didn't mention in the reviews for the previous books was how she had her little guardians. It was a great way to incorporate lessons and positivity for the character. I simply adored the idea." -
The Color of Ink, reviewer (5 stars)